Essay topics: "A nation should require all of its students to study the same national curriculum until they enter college."
Write a response in which you discuss the extent to which you agree or disagree with the recommendation and explain your reasoning for the position you take. In developing and supporting your position, describe specific circumstances in which adopting the recommendation would or would not be advantageous and explain how these examples shape your position.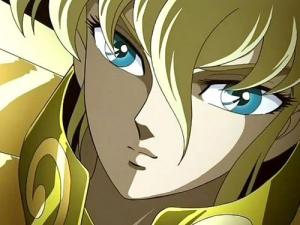 Should a nation require all of its students to study the same national curriculum until they enter college? From my perspective of view, it is beneficial to share the same curriculum, because such unique schedule could not only promote pair competition between students, but also accelerate educational preparation and communication between faculty resources in different college. However, we also need to consider the possible detrimental results: it may lead to restrict with students' development and indolence of teachers for improving their teaching approach.
To start off, the unique curriculum could promote the fair play between different colleges, thus help student study and cultivate their talent. As education already becomes a significant role for people's career and the potential rank in the society, how to guarantee the basic fair in education is always a critical topic. However, the diversity of education resource, such as textbook, course content, etc., actually provide the potentials for guys who want to cheat during the education course and relevant test. If from the beginning, before entering college, if the nationwide course would be uniform and shared for different colleges, all of students would be given the same content and the relevant evaluation after their equal study could be more impartial and disinterested. Furthermore, guys who want to utilize some special materials for examination in the exam of their own region will definitely fail, as all of teaching resources are basically scheduled and given from one authority.
Moreover, teachers in different colleges could also enjoy the advantages brought about by the shared curriculum content. They could have a homogenous language and discussion topic during their preparation and communication with their teaching ideas. For years, we always blame the teaching unbalance between different district, and one of more effective way to ameliorate such problem is to accelerate communication between teachers in different regions. However, if their teaching contents and course resources are actually different from each other, even conflicting to some extents, our good will of removing the unbalance of teaching resources will definitely be in vain. Therefore, given the prerequisite that teachers are working on the same materials, they would have no potential barriers for communication with each other, which further help our goal.
Furthermore, when all of education fall into the same pattern, both students and colleges might suffer a potential risk: the natural distinction existing between students and colleges could be eliminated unfortunately, which might lead to their lack of further development and indolence of faculty's motivation. Undoubtedly, as colleges own different teaching resources and students differentiate with each other, both colleges and students possess the natural desire to cultivate their own advantages. But if students with special talents have to be forced to learn the same teaching materials as other, they might only spend relatively few time out of their talent and just stay at the same place as lack of further chance to get touch with more complex topic. The same case also applies for colleges. Let's imagine that the most eminent high school in America just use the same courses as the mediocre school, their teaching faculties might feel tedious for their normal work and gradually lose their enthusiasm for further challenge in further research of their teaching material and content. Therefore, from the diversity of students and colleges situation, it is necessary to provide additional teaching content and materials to fulfill student owning the special talent and teachers who possess the enthusiasm for further challenges. Otherwise, their precious capacity will be wasted unfortunately.
In summary, I partially give my approval for the suggestion that all of colleges should embrace the same education schedule, even parts of their teaching content and resource. However, considering the potential risk related with such seeming hidebound educational strategy, it is necessary for our strategy designer to deliberate how to avoid the aforementioned side effect and cultivate more animated environment for both students and colleges.

This essay topic by other users: