Essay topics: The bar chart shows the highest qualification attained by sex for the working age population in Wales in 2001/2002
Summarize the information by selecting and reporting the main features, and make comparisons where relevant.
Write at least 150 words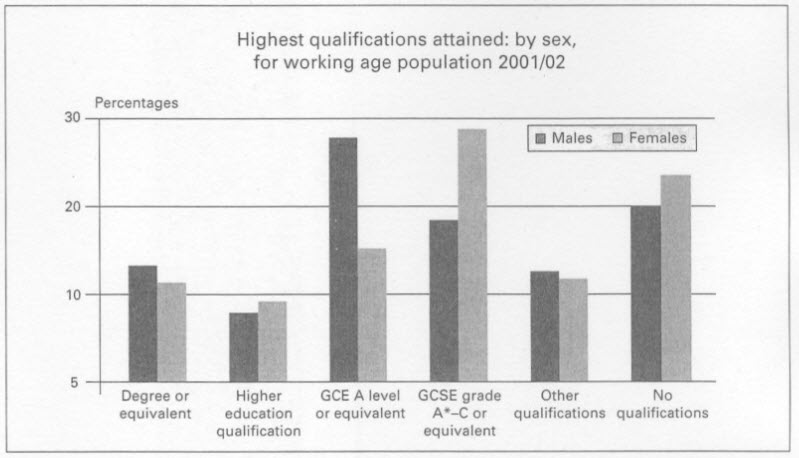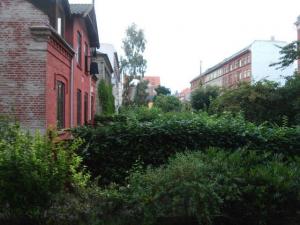 The graph illustrates the percentage of people of both sexes who are in working age and acquired some degrees in Wales in 2001 and 2002.
To take a look at the first qualification, about a mere 12% of men and a moderate 11% of women have the Degree. The second group of data shows that higher education qualification is gained by 8% and 9% of men and women respectively. Moving onto the GCE A level, 28% of men and 15% of women roughly, achieved this degree. According to the forth group of information, approximately, 19% of men and 29% of women succeeded to get the GSCE grade A-C. Paying attention to other qualifications, about 11% and three quarters of women and men fulfilled these degrees. Finally, it should be noted that one in five of men and 23% of women had no qualifications.
By contrast, women were more successful in achieving some qualifications such as the Higher education qualification and the GCSE grade A-C. In addition the most considerable difference between both sexes was related to the GCE A level degree.
To sum up, the people who had no qualification included more women and in acquiring three degrees men were more successful.

This essay topic by other users: