Essay topics: The diagrams below show the development of a small fishing village and its surrounding area into a large European tourist resort. Summarise the information by selecting and reporting the main features, and make comparisons where relevant.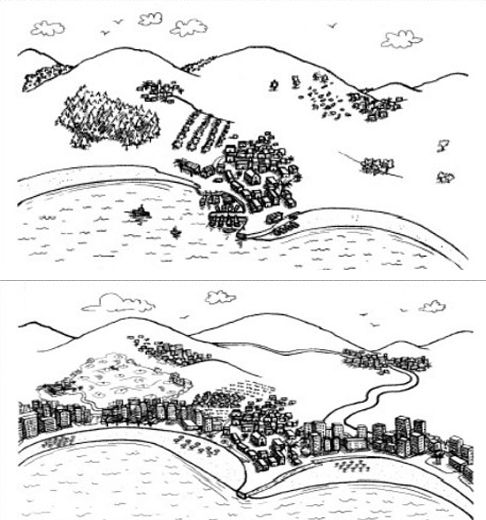 Given are two maps which illustrate the differences of a fishing village and the environment surrounding in a tourist resort in Europe between a periods of 30 years from 1974 to 2004.
Firstly, it can be seen clearly that the old fishing village has become much larger as the total population rose to 130,000 in 2004, while it was only 12,000 inhabitants in 1974.
As we can seen, there were many new hotels and resorts that have been built along the coast, while the old fishing village was still located in the same area and similar size as its used to be. In 2004, the woodland and olive plants disappeared as theirs turned to be the golf court and the agricultural areas for hotels.
Another thing to mention is that a new road, which connects two residential areas, has been built in 2004. Lastly, the harbor in 1974 has been demolished to be only the beach area for all purposes.

This essay topic by other users:
Extensive reading & listening: - reading & listening can help essay writing
Intensive IELTS reading & listening from Cambridge: