Essay topics: The pictures below show how tomato ketchup is made.
Summarize the information by selecting and reporting the main features.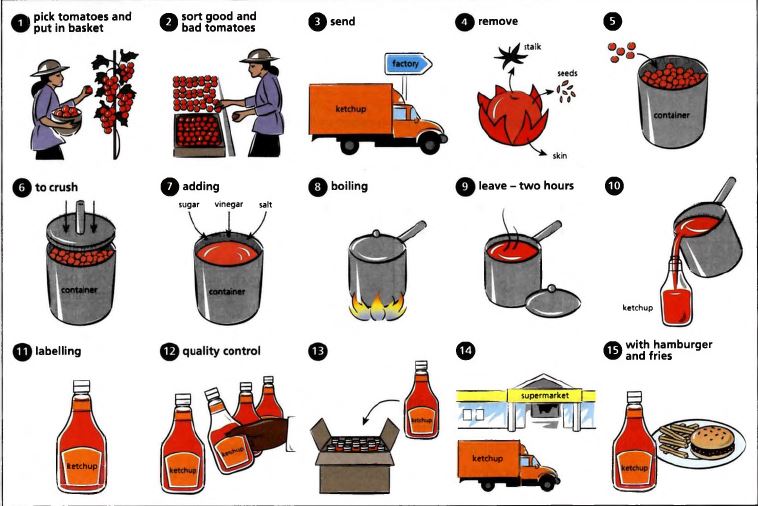 The diagram highlights the process by which tomato ketchup is produced and then in which form offered to customers. There are 15 stages in the process, from picking tomatoes by farmer, to enjoying it with dish.
The first step is that the tomatoes are picked and put in basket. Before sending tomatoes to factory, they have been selected only on good ones. After skin, seeds and stalk have been removed from the vegetables, they are then filled into containers. In order to turn they into liquid form, tomatoes have been covered and crushed. After the crushed stage, to make a ketchup, in the liquid are added such ingredients as sugar, salt and vinegar and put it on the stove to boil.
Having been left in the pot for two hours, the ketchup are poured into bottles and properly labelled. At this point, bottles are packed into boxes under strict control on quality, then they are delivered to supermarkets. Finally, customer buy the tomatoes ketchup bottle and eat it with food.

This essay topic by other users:
Extensive reading & listening: - reading & listening can help essay writing
Intensive IELTS reading & listening from Cambridge: