Essay topics: The pie graphs below show the result of a survey of children's activities. The first graph shows the cultural and lesure activities that boys participates in, whereas the second graph shows the activities which girls participate.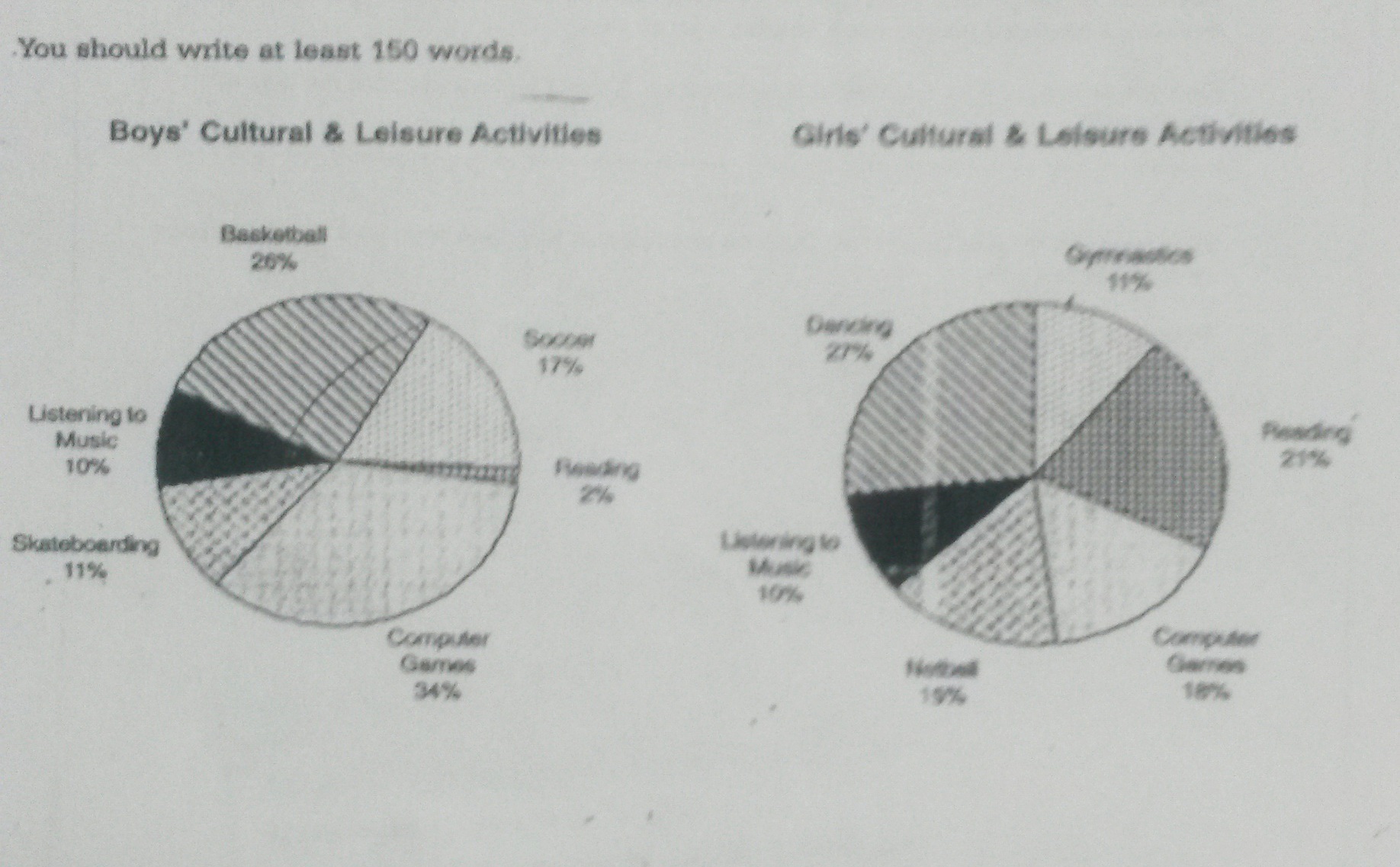 The pie charts precisely give information about the findings of a survey of children's activity, in the first chart we can see the cultural and spare time activities among the boys, in the same way, the second one marked the activitieas which girls take part in. All the figures were estimated in percentages. According to the graph, it can be clearly seen that, among both of these genders, listening to music is the same point (10%).
To begin with boys activities, the biggest portion 34% belongs to computer games. It can be witnessed that. soccer is as twice low as it. Similarly,boys are more interested in basketball after computer games with 26%. Intreguing to skateboarding and listening to music is almost in the same point, thus, approximately 10-11%. The numbers showed the lowest indicater 2% in reading.
In terms of girls activities, it can be noticed that, the most interesting hobby among the girls is dancing by 27%. At the same time, gymnastic constituted 11%. Likeswise, listening to music showed 10% and joining together of these two activities stated reading activity. 18& girls play computer games. Average index 15% belongs to netball.
As a final point, it is interesting to note that, the most popular hobby is playing computer games in boys, but, in comparison with girls, they have a great enthusiasm to dancing.