Essay topics: some people think women should be allowed to join the army, the navy and the air force just like men. To what extent do you agree or disagree?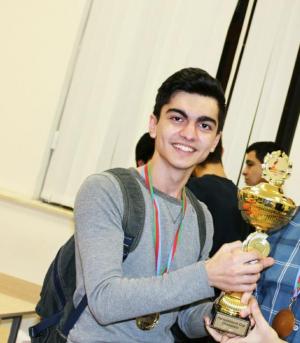 The military services of any country have always seen a dearth of female candidates. However, more women are now working in military jobs. There are many arguments for and against women working in the military, however, I believe that women have the right to make their own choices.
The people who believe that women should be allowed to join the military forces, say so keeping fairness in mind. In other words, no job can be monopolized by males or females, and that people should be allowed to decide for themselves. In the present times, we see women taking on and performing outstandingly well on almost all the jobs that were once traditionally dominated by men. The phenomenal contribution by women to various sectors in employment is commendable. This is also the case for developing countries, where women, until a few years ago, were not even given an equal status to men in the society.
However, it is also argued that women should not join the army, navy or the air force. It doesn't seem an appropriate career choice for women, considering their physical strength will not outweigh as that of men. Also military jobs require months of staying away from home in possibly adverse conditions, which might be a difficult situation to handle for women with children. In a family where both parents work, a woman would not be able to adjust her family life with her job in the military. But these are situations I feel that don't affect women who are not under such responsibilities, and these women may very well be able to work in the armed forces.
To conclude, I believe women to be pretty capable of multitasking, and certainly not less skilful than men. Therefore, I definitely agree on letting women join the army, the navy or the air force.

This essay topic by other users:
Extensive reading & listening: - reading & listening can help essay writing
Intensive IELTS reading & listening from Cambridge: