Essay topics: Nowadays overheating become a serious problem for the wealthy nations, a problem that is even greater than hunger to others. Why is this happening? what can be the solution?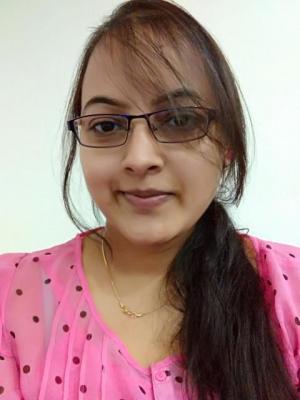 " There is enough in the world for everyone's need, but not for the greed" - A quote by Mahatma Gandhi. Change in lifestyle has impacted many facets of the human life and so the eating habit. Where the hunger is already an existing concern of many poor countries, now, overeating is becoming a newer issue of many affluent countries. There are plenty of reasons behind this negative development, few of them can be explained here with possible solutions to rid of from it.
To commence with, globalization has opened the door for many international food chains to serve the people at the doorstep. In today's highly competitive market, many restaurants and food companies declare many offers and discount on gross buying of food. Availability of the attactive offers on tempting cuisine has motivated people to eat out unlimitedly. Secondly, easy availability of food at the doorstep through home delivery and online booking have also acted as the fuel into the fire. For instance, the pizza which is an Italian cuisine available in every corner of the world by the international food chains like Pizza hut and Dominos'. Restaurants are flooded with guest due to many offers and discounts offered due to the throat cut competition among these companies.
Many a time, following the strict diet in order to achieve a figure like favorite celebrities leave the people starving, and instead of reducing food intake, they become voracious unknowingly. Moreover, Many psychological disturbances also force the person to eat blindly. For example, stress out of the work or study and insecurity in the relationships are some of the examples of such mental disturbance when people consume food unconsciously. Overeating invites many physical ailments which can affect the economic balance of the country in many ways. So, in order to develop the healthy nation, government and individual should fight collectively against the nuisance of overeating.
First of all, the government should spread awareness about the consequences of overeating with possible measures. Media can play a great role in creating awareness about the health and eating habits. Every individual should follow planned died where eating in small portions should be followed . People should control on their temptation to avoid attractive offers by food chains. Last but not the least, one should cultivate a habit of practicing yoga and meditation to reduce the psychological symptoms which push the habit of overeating.
All in all, many countries have very limited resouces where their citizens are not getting enough food for their family. By considering this truth in the mind, all the people should cultivate a habit of limited eating for the united growth of nation and the world.

Extensive reading & listening: - reading & listening can help essay writing
Intensive IELTS reading & listening from Cambridge: