Essay topics: TPO-48 - Independent Writing Task
Do you agree or disagree with the following statement?
Because modern life is very complex, it is essential for young people to have the ability to plan and organize.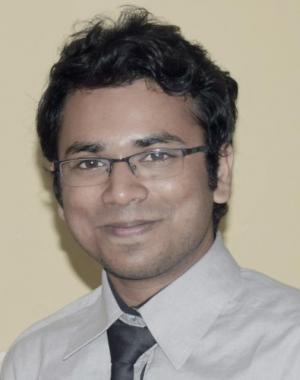 With the advancement of modern technology and improvement in the communication medium, our life is getting more and more sophisticated. To cope up with this pace of life, one must be very adaptive in his/her daily schedules and keep a track of tasks has to be done. No one can deny the fact that there are both positive and negative aspects of having organizational and planning skills. As far as I'm concerned, I definitely think that the modern life of people requires the skills of planning and organizing. Even though some individuals posit that it is okay to not to have those skills as one can manage to survive anyway, it is my firm belief that ability to contrive tasks is important for a plethora of reasons, and I will develop these ideas in the subsequent passages.
First and foremost, a good plan of day to day task will keep any individual more engaged with his work, and which will in turn increase the productivity. When we have a plan on which work has to be done in first and which to be later, we are more conscious about our schedule. Thus, we can eliminate the unnecessary spare time and even breakdown. I have to admit that my opinion on this fact has been profoundly influenced by my own personal experience. For instance, I have been working as a teacher in a school for the last three years. I've always tried to do my job according to its specific time and kept a track of the things I've done and which I have to do in the upcoming days. This way, I can reduce the stress and workload of my office. I don't think without my ability to work and plan with proportion to time, I wouldn't have been able to manage.
Secondly, organizing the works and necessary steps for accomplishing the task makes the availability of more leisure time so that we can have much time to spend with our family and relax. This will slowly, but surely improve the output of an individual and make the person more goal oriented. To illustrate this more thoroughly, my uncle is a renowned doctor in our city and he barely has any spare time. He has to work very hard maintaining the workload and his responsibility as a father as well as a husband. In such situation, what do you think would be the consequence? After 10 years, my aunt and uncle separated and never met one another again. This wouldn't have happened if my uncle was able to plan and organize his workload in such way both his profession and family would be balanced.
It is undeniable that our society changes at such a quick pace that we cannot plan everything in previous. But this by no means implies that the ability is not important. Without a plan, complex things will only get more complicated. Abraham Lincoln reportedly once said, "If I had 60 minutes to cut down a tree, I would spend 40 minutes sharpening the ax and 20 minutes cutting it down." Planning is just like "sharpening the ax", which will no doubt facilitate a task easy done.
In sum, I strongly believe that planning and organizing skills will definitely come in handy when we have to deal with the complexities associated with our modern life. Everyone should practice these skills to prepare for any challenge given by the modern life.
This essay topic by other users: