Essay topics: The bar chart below shows the percentage of unemployed graduates, aged 20-24, in one European country over a two year period.
Summarise the information by selecting and reporting the main features, and making comparisons where relevant.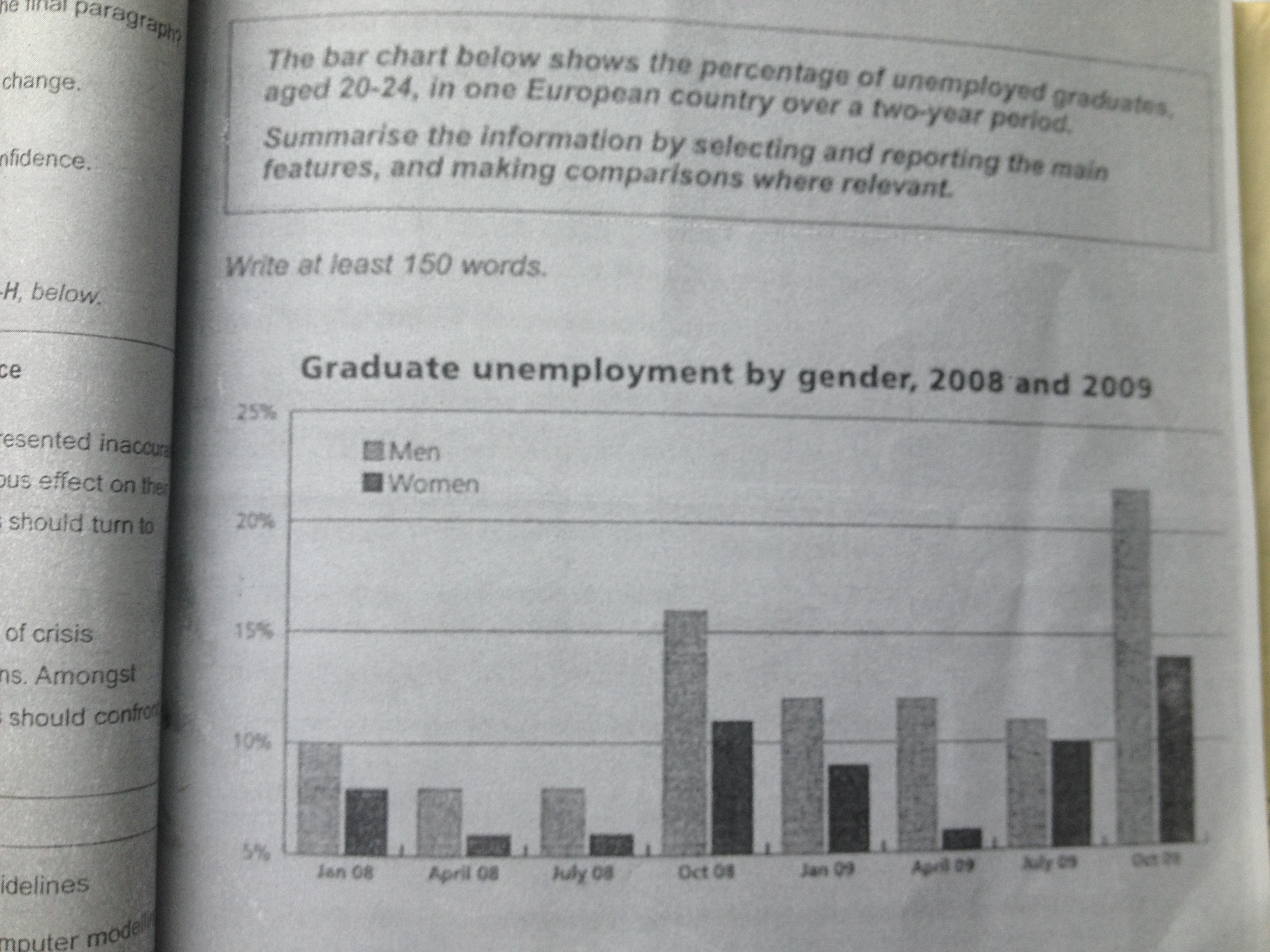 The bar chart illustrates the rate of unemployed graduates at the age of 20-24 in term of gender, in a European nation between two years 2008 and 2009. The general overview here is that women were always exceeded by men in the percentage of unemployment.
To specify, after a drop from 10% in January 2008 to 8% in July 2008, the proportion of unemployed male graduates climbed sharply to 16% in October 2008, before a stable trend in the two months January 2009 and April 2009. Then, the rate went down to 11% in July 2009, followed by a rocket to 22% in the next month.
Similarly, the female group witnessed a decline from 8% in January 2008 to 6% in July 2008 in the percentage of unemployed graduates, which increased significantly to 11% in October 2008. The figure took a dip to 6% in April 2009, before a considerable rise to 11% in October 2009. Interestingly, only in July 2009, was the figure of women nearly equivalent to the figure of men.
In conclusion, the percentage of unemployed students after graduation tended to follow an upward trend in recent months.

This essay topic by other users:
Extensive reading & listening: - reading & listening can help essay writing
Intensive IELTS reading & listening from Cambridge: