Essay topics: The graphs below show some trends in visits to the UK by overseas residents and visits overseas by UK residents between 1982 and 2002. Summarize the information by selecting and reporting the main features, and make comparisons where relevant. Write at least 150 words.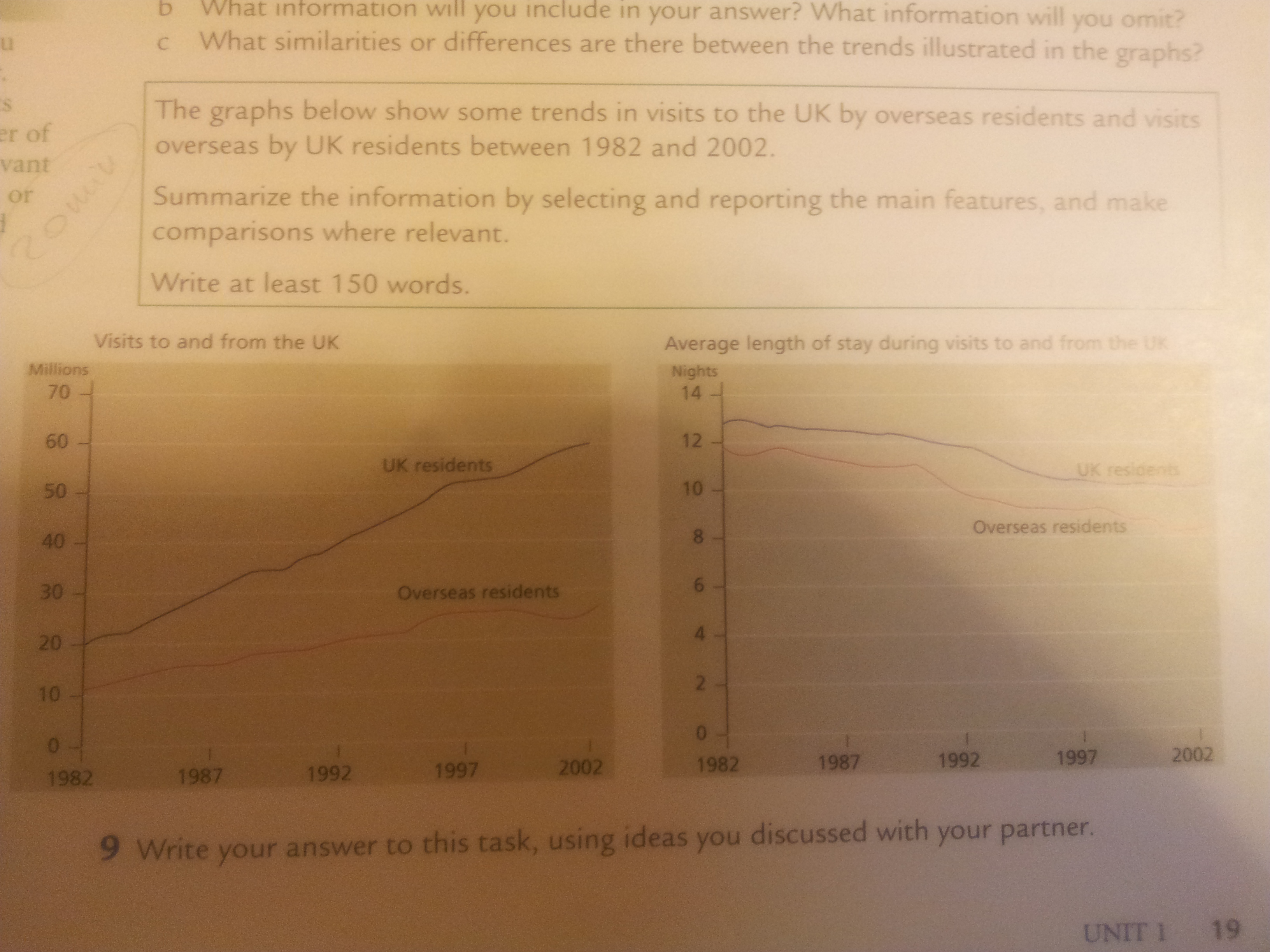 The first line-chart illustrates the attitude n travelling towards UK by foreign citizens and the attitude on travelling overseas by UK citizens over two decades, from 1982 to 2002. On the other hand, the second line graph represents the mean of nights spent on holidays both by British and by foreigners over the same period of time.
Reading the charts we can realize that over that 20 years taken under consideration, there was a steady increase both in the two populations. Numerically speaking, the number of UK citizens moving outside UK was consistently higher than the amount of visitors welcomed by UK.
Conversely, the second graph depicts a subtle decline regarding the mean number o ...
Note:
Only testbig VIP readers can access the full content of this essay.
Subscribe now as testbig VIP readers and get unlimited access to essays on the top list.

Extensive reading & listening: - reading & listening can help essay writing
Intensive IELTS reading & listening from Cambridge: