Essay topics: The diagram below shows how solar panels can be used to provide electricity for domestic use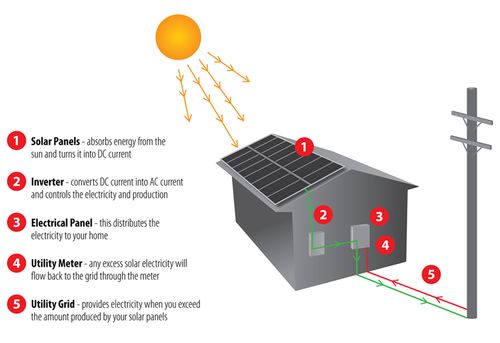 The diagram illustrates the mechanism of solar panels in generating electricity.
The process involves on how the sun ray is converted into electricity, and the process on providing power backups.
The main energy is received from sun ray by solar panels. The solar panels will convert the heat to DC current, which subsequently flows to an inverter. The inverter will convert the DC current to AC current. Furthermore, this device can be used to control the amount of electricity provided and produced. Finally, the AC current will pass through an electrical panel for any domestic uses.
When the amount of electricity used is much lower than the amount of it produced, the excess of electricity will flow to the utility grid. This action can be performed with a utility meter. The utility grid provides backup energy to the electrical panel when the solar energy is not sufficient to provide the whole electricity usage.

This essay topic by other users: