Essay topics: Many people spend a lot of money on clothes, haircuts, and beauty products to enhance their appearance. Some people think that it is a good way to spend money, while others think that there is a better way to spend it. Discuss both views and give your opinion.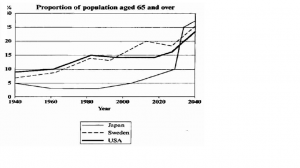 Human beings are instinctively attracted to beauty and, accordingly, do everything to manipulate the environment they live in so they can quench this feeling. Some people go one step further and pay a lot of attention to their appearance, thus, spend their money on clothes, shoes, and the like. However, this behaviour is questioned by critics who believe there are better ways for spending money. I admit that I am categorized in the former group, even though the other group of people overlook important considerations. Hence, this essay aims to address each group's reasons to provide a better understanding of the matter.
Those who are against the idea of spending money on appearance think t ...
Note:
Only testbig VIP readers can access the full content of this essay.
Subscribe now as testbig VIP readers and get unlimited access to essays on the top list.