Essay topics:
The diagram below shows the life cycle of the honey bee.
Write a report for a university, lecturer describing the information shown below.
Summarise the information by selecting and reporting the main features and make comparisons where relevant.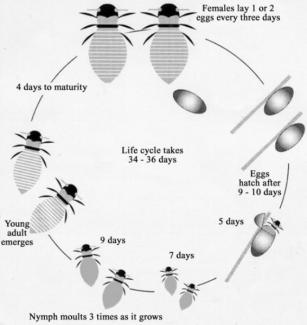 The illustration depicts the circle of life of the honey bees.
Overall, the honey bees go through six life stages which takes 34-36 days to complete altogether, starting from the eggs to egg hatching to nymphs to young adults to reaching maturity resulting in egg laying adult queen and working bees.
The eggs of honey bees which are ovular in shape would hatch within 9-10 days. After 12 days of hatching, the nymphs begin to grow. At the 21 days after hatching, the nymphs keep moulting for at least three times in order to keep growing in size. As the nymphs become quite large, they emerge as young adults. Finally, it takes 4 days for the young bees to mature.
However, the adult females are divided by their status and capability to reproduce. Only the queen bee which is fertile can produce 1 or 2 eggs in every three days.