Essay topics:
I have got the IELTS score today. writing 7.5 over all band 7 !!
I would like to thank you this site so much!!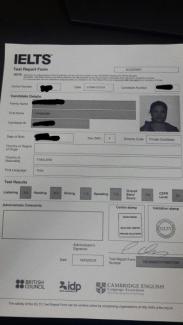 Thank you so much again.
I have been sign up for VIP for about a year. I have to confess that at the beginning written skill is very bad. I didn't understand any structures, academic styles, grammar or using any advanced words.
I have tried so hard to reach band 7 and I follow this site by learning from others and developing my skills.
Around a month before I went to the test, I got a very good score from the E-rater 7-7.5 frequently, so I decided this is the time that I'm ready. I went to the test and actually got 7.5 for writing test, which is similar to what you assessed me before.
Thank you again and I will highly recommend all people, taking IELTS, to sign up VIP for this site, it's definitely worth it!!!

Comments
yea I will be missing this site too!