Essay topics: Advantage and disadvantage of international tourism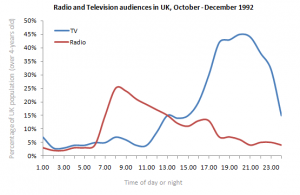 There is no doubt that some tourism countries always become the center of attention to visit, especially international tourists. In the recent year, more of countries are opening their door to welcome tourists. Some people believe that tourists enable to help the local trade. Otherwise, not a few of them criticized with the negative influence on pricing of local product. This essay would consider international tourism todays which describe both of advantage and disadvantage.
To begin with, the tourist trade is vital for some economies. One of the crucial effects is investment that gives a positive influence on economic development. tourists would like to invest while place of tourism is wonderful. For example, country's environment is government duty. They can persuade the tourist's wonder to invests or spend their money. Moreover, it can transfer more income to that country. The more income rose, the more Gross Domestic Product increase. It will be developed the trade of the country, afterward, infrastructure and other economic foundation system will be running well.
In addition, the countries having a good system and impressive view of their tourism also can bring an asset for their development. Tourism not only can reach a high country's financial, but also tourism can solve the issue of the country. In Indonesia case, such as currency depreciation (rupiah) bring Indonesia into to the weakness economy. One of the methods that government suggests is expand the export and reduce the import. Extending export could add to the attraction like tourism. Because of tourist, the country gets more income.
On the other hand, if GDP (gross domestic product) rose in some countries, it occasionally makes the price of goods, service, and housing increase significantly. The tourist believes to invest in in our country for instance. Its mean they will increase import our product. If our export sharply goes up, the government should increase the price of factories product. They give a high tax to the companies, in order to make companies not too much export, because if they more export, it eventually affects scarcity of the local product. The increasing tax make the company goes up the price of their product. They certainly do not want to loss anymore. So, the price of goods significantly rose.
To put them in a nutshell, international tourism is becoming easier to come in today, government should be aware of the rule or policy to keep country's economic development stable. They should make the limitation to the tourist for entering the tourism or not exactly use the taxing policy. However, international tourism always gives benefits to local trade. The tourists will be extracted to some incredible tourism country and they will spend their money too much just for relish it.

This essay topic by other users: