Essay topics: The three pie charts below show how the changes in annual spending by a particular UK schools in 1981, 1991, and 2001.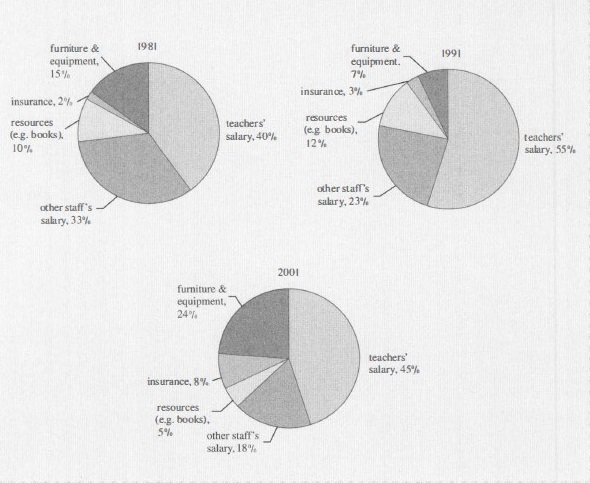 Given is the three pie charts illustrating a UK university's yearly expenditure in three years 1981, 1991, 2001.
Overall, the first impression from the charts is that salary, including salary to teachers and to other non-teaching staff, was the major spending for this university after two decades.
Looking at the detail, the percentage of total spending on teachers' salary accounted for the largest, fluctuating between 40% and 55%, while that on other staff's salary witnessed a steady fall from one third to less than one fifth.
The remaining outlay were divided between smaller items such as furniture and equipment, insurance and resources. Insurance spending saw a four-fold cl ...
Note:
Only testbig VIP readers can access the full content of this essay.
Subscribe now as testbig VIP readers and get unlimited access to essays on the top list.

This essay topic by other users: