Essay topics: Comparison in expenditure by four main European countries.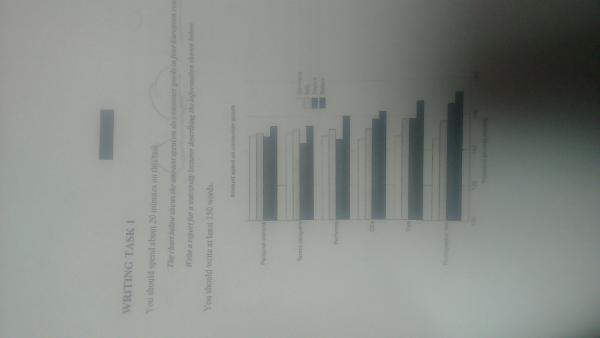 The horizontal bar chart depicts the expenditure on the six main different consumer goods among four European countries, measured in Thousand Pounds.
Overall, Britain spent a significantly higher amount of money on these consumer goods with compared to other countries whereas Germany was at the bottom - among all countries - who invested in this consumer goods.
In details, majorly all these European countries spend lion's share on the photographic film and toys. Britain spent approximately the same amount on both but precisely, invested 5000 pounds more on the photographic film then as in toys. Italy and France spent the same monetary value on the toys - which were roughly 159 thousand pounds. While Germany spent the money on these both items without drastic variation, by investing 144 thousand pounds. The investment trend in the CDs was approximately replica of the aforementioned once, but on the smaller scale. Every European country spent on an average 4000-5000 less in the Cds then compare to the photographic film.
Out of the other items, Germany and France did the same financial expense on the perfume and personal stereos (143 thousand pounds). This expenditure follows the amount of money invested by France in these both goods - which was 146000 Pounds. However, on the top of this, Britain lead in the investment on the perfumes, Tennis rackets, and personal stereos. In spite of this, they - British people - invested nearly 3500 more on perfume compared to the rackets and personal stereos.