Essay topics: The diagram below shows the average hours of unpaid work per week done by people in different categories. (Unpaid work refers to such activities as childcare in the home, housework and gardening.)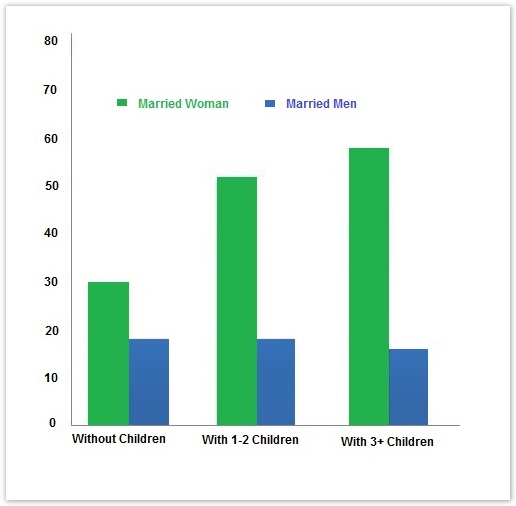 The bar chart compares between men and women based on their marital status in terms of the amount of time consumed for unpaid work on a weekly basis.
It is apparent that females spend more time on unpaid work than males in every marital status. Overall, Both genders in without children group spend the lowest amount.
The highest of 60 hours is spent on unpaid activities by women with more than three children as opposed to 18 hours of men. The same pattern is set to continue in the one to two children group.Specifically, the amount of time for unpaid work in females was 50 hours nearly three times higher than that of males.
The distance between men and women regarding unpaid time amounts is narrowed down in the without children group. Married males and females consumed the total time of 20 hours and 30 hours respectively.

This essay topic by other users:
Extensive reading & listening: - reading & listening can help essay writing
Intensive IELTS reading & listening from Cambridge: