Essay topics: The table illustrates the proportion of monthly household income five European countries spend on food and drink, housing, clothing and entertainment.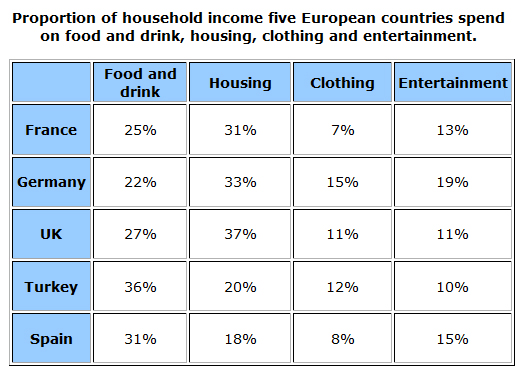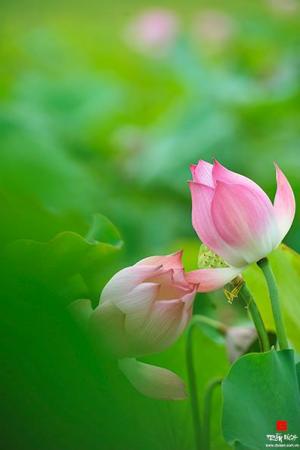 The table shows the household expenditure in different European countries in term of four important categories.
Overall, it is obvious that the householders in five nations spent a the vast majority of their income on Food and Drink and Housing, but much less on Clothing and Entertainment
As can be seen from the table, in British, German and French households, the highest category was Housing, which represented over one third of the total expenditure, at 37%, 33% and 31% respectively spent on housing. In contrast, they spent around a roughly quarter on Food and Drink. However, this pattern was reversed for Turkey and Spain, who spent around a fifth of their income on Housing, but approximately almost a third on Food and Drink.
The whole countries spent much less on Clothing and Entertainment. In term of Clothing, France and Spain consumed the least at less than 10%, while this accounted for the same amount in the other three countries, ranging from 11% to 15%. Expenditure on Entertainment in Germany was the highest, at 19%, whereas UK and Turkey spent half of this amount, with France and Spain's consuming between those other three nations.

This essay topic by other users: