Essay topics: Become a doctor, nurse, or other medical professional typically requires years of training. Why do you think some people choose to become a medical professional?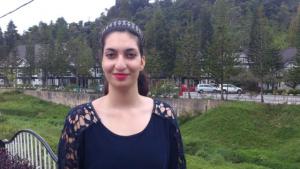 Medical and related professions are one of the most important occupations of a community. Two groups of people are attracted to this discipline, first, people who love to help people and creatures, and another group of interest in high salaries and attraction of popular respect, which is most of them will face on many problems if they don't follow their dreams.
First, those who love their jobs are more successful people, and they can also help people and creatures more. Like Professor Noel Fitzpatrick, he is a famous Veterinar who is a life-saving treatment, and compassion to make a whole new level of surgery. these programmes feature some of the most complex veterinary challenges ever seen, with some techniques and implants not available anywhere else in the world. Professor Noel Fitzpatrick and his staff as they find extraordinary and creative solutions to save life, bringing hope and peace to the pet families which are members of the families. For example, 3 years ago, my 2 years old dog got stabbed while we took him to the clinic its blinding too much and his body got cold. Noel Fitzpatrick immediately started a surgery for one and half hours and saved his life. For all my life I'm thankful of him.
Second, People who enter this profession due to high salaries of medical titles usually get sooner tired than others. But that students who are love their job are enjoying all moments to help other people at work. For example, Nurses Make a Real Difference. they save lives every day. a registered nurse earns high salaries. in addition, they work with interesting people, significantly affect people's lives, often even saving their lives. i should say as a nurse, not one day looks the same. Each day involves meeting different patients with various health concerns. And the moment the patient gets better and gets out of the hospital with a huge smile is a great pleasure for medical team. For example, 6 months ago, I had a 5 years old patient who had a bad accident and her hand was stocked between door because front of the car was damaged. I as a paramedic nurse couldn't help her alone, therefore we called fire station to help us. After that, we took her and her mother to the nearest hospital. After 2 hours, surgery team saved her hand. In all period of her hospitalization, she trusted on me and called me kind aunt and, she left the hospital very happy because she enjoyed all the moments there. This is nurses' job to be trustful and kind to prepare a peaceful place for all ages who needs my help.
In conclusion, the work of medical and nursing is very interesting and exciting, and I know that as a person who graduated from nursing school and my sister is a doctor, this field requires much patience and interests.

This essay topic by other users: