Essay topics: The following appeared in a memo from a vice president of a manufacturing company.
"During the past year, workers at our newly opened factory reported 30 percent more on-the-job accidents than workers at nearby Panoply Industries. Panoply produces products very similar to those produced at our factory, but its work shifts are one hour shorter than ours. Experts say that fatigue and sleep deprivation among workers are significant contributing factors in many on-the-job accidents. Panoply's superior safety record can therefore be attributed to its shorter work shifts, which allow its employees to get adequate amounts of rest."
Write a response in which you discuss one or more alternative explanations that could rival the proposed explanation and explain how your explanation(s) can plausibly account for the facts presented in the argument.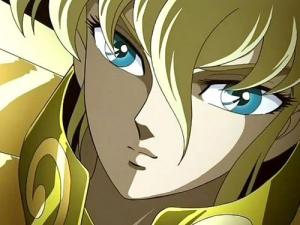 In this passage, we are informed that Panoply has a better safety records. Referring to less on-the-job accidental rate and sleep deprivation theory from experts, the author ascribes seeming safety status of Panoply to the shorter work shifts. Quite reasonable though such explanation appears at first glance, we can not safely claim that it is the unique one that accounts for the facts presented in the argument. Therefore, we should consider more explanations, which could rival with the one proposed in the passage.
To start off, the author attributes the less on-the-job accidents rate to the higher level of security of Panoply factory. While security level of factory actually plays great role in less accidental rate, the latter could have sprung from other reasons as well. First of all, it is likely that Panoply has a relatively small total number of employees. If this is the case, a superior less accident happening could have little bearing on the real security level of factory status. Consequently, such case could be explained as stemming from less operations out of less employees than other factories. Second, while less percentage accidental rate seems objective measurement, the standards about accidents are highly subjective. Therefore, it is of equal probability that Panoply seldom constitute a stringent standard of accidents as other factories for the sake of reported better result. Once the assertion that Panoply's inferior security standards proves warranted, the underlying logic will be weakened, namely: Panoply's less accidental rate could sufficiently demonstrates its better situation of factory security.
Furthermore, the shorter work shifts of Panoply and experts' theory about sleep deprivation impact could lend great support to the author's explanation that a shorter work shift contributes to Panoply's better accidents phenomenon. However, a relatively less accidental rate could considered not only from average sleep amount from employee, but also presumably from other reasons as well. One possible reason is that Panoply has overall high qualities of employees, which eliminate the potential risks of operational flaw in factories. Moreover, an alternative explanation might be that the new imported devices and a agreeable working environment also lead to employee's better mental status, which greatly dwindle their bad temper and result in less operational remiss. Without additional investigation, we can not decide which explanation could finally lead to Panoply's better security situation in factories. It is even likely that all of these aforementioned explanations have conspired to such result.
Last but not least, while we can admit for a moment that the no other factors play prominent role as work shift length, it is still reckless to claim a the shorter work shift could actually increase employee's sleep length. Other explanations could readily compete with the one alleged in the argument. For example, employees, either in Panoply or other factories, might take such extra time for their additional leisure activities. That is to say, even if we adapt to a shorter work shift, it is still unnecessary to guarantee that employee could get sufficient sleep and ameliorate their overall sleeping status. Then, our expectation of improvement of less accidental rates based on a shorter work shift might finally fall into in vain. In this case, off-work activities reason plays a dominant for overall status of accidental rates of factories.
In summary, while average sleeping status has exerted great influence on factories' ultimate accidental rates, in the absence of sufficient information, we can not establish a causal relationship between these two factors. Furthermore, Panoply's relatively scarcity of accidents is such a case that we should consider more explanations which could account for the facts presented in the argument.