Essay topics: Humans arrived in the Kaliko Islands about 7,000 years ago, and within 3,000 years most of the large mammal species that had lived in the forests of the Kaliko Islands were extinct. Previous archaeological findings have suggested that early humans generally relied on both fishing and hunting for food; since archaeologists have discovered numerous sites in the Kaliko Islands where the bones of fish were discarded, it is likely that the humans also hunted the mammals. Furthermore, researchers have uncovered simple tools, such as stone knives, that could be used for hunting. The only clear explanation is that humans caused the extinction of the various mammal species through excessive hunting.
Write a response in which you discuss one or more alternative explanations that could rival the proposed explanation and explain how your explanation(s) can plausibly account for the facts presented in the argument.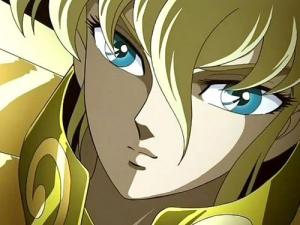 In this argument, we are informed that after human's habitant 7,000 years ago, most of the large mammal species that had lived in the forests of this island gradually reached extinction. Citing by the archaeological discoveries, such as fish bones as well as simple tools like stone knives, the author simply ascribes such extinction to human's excessive hunting behavior. Quite convincing though such explanation seems, we can not safely states that it is the unique reason that account for the facts presented in the passage. therefore, we have to pore over other explanations, which could rival with the one proposed in this argument.
To start off, the author attribute the discarded fish bone to human fishing. while human fishing activities might well result in such leftover and following mammal extermination, the probabilities that other factors might play couldn't be simply ruled out. First of all, it is possible that fish bone remains could trace back to the period when human residents is still rare, even non-existence. if this is the case, human fishing could not take charge of fish bone leftover and further decline of mammal species. following this path, it's likely that fish bone remains might be explained as stemming from natural death and deposit on the sites. Second, while human habitant actually correspond with fishing habitant in the same time period, there is no clues to say that other reason could lead to fish bones. For example, other mammal animal mights catch and eat fish as well, therefore contributed to the following mammal species' disappearance. if this is the case, people might not live on fish hunting and thus the underline logic would be also weakened, namely: if people relies on fishing hunting, they could also have a strong dependence on hunting other mammal animals.
Admittedly, the uncovered simple tools, such as stone knives, might lend great support to the explanation that annihilation of mammal animals could be originated from the human hunting. However, such tools could be not only utilized for the stated purpose, but also served for other usages. For example, people might use them for daily live's recording, or they are used for decoration purpose. Moreover, such tools might be used for protection against other animals' attack. without sufficient information, we can not decide which explanation could play the major role for the discovered tools. Furthermore, all of aforementioned factors might be conspired to the discovery of tools.
Finally, while we admit that both fish bone remains and simple tools discovered might prove the crucial role of human hunting during the extermination process, it's still too hasty to draw a conclusion that other factors' influence could be effaced easily. For example, a harsh climate weather that exceeds adaptation ability of mammal species, a gradually scare food resource on which mammal species relies on, certain catastrophe which attacks the island by accident, all of factors might trigger or accelerate the annihilation of mammal species. without further information, each of them might stay on a valid ground and could not be eliminated from candidates list of reasons.
To sum up, while human activities might have exerted great influence on nature, in the absence of concrete information, we could not hastily rule out the probabilities out of other factors. Before plumb investigation, the mammal extermination is such a case that could be attributable to several explanations mentioned above that equally account for the facts presented in the argument.

This essay topic by other users: