Essay topics: To be an effective leader, a public official must maintain the highest ethical and moral standards.
Write a response in which you discuss the extent to which you agree or disagree with the claim. In developing and supporting your position, be sure to address the most compelling reasons and/or examples that could be used to challenge your position.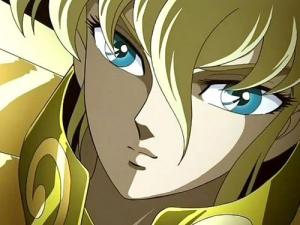 A political leader is elected to guide the society and serve for the public. Thus, debates about his/her personalities are always the hottest topic nowadays. Someone argues that a public official must always maintain the highest ethical and moral standards in order to be an effective leader. From my perspective of view, while high ethical and moral principles do prompt the efficiency of the political leader, to be a effective leader is unnecessary to bind with such high standards. In some cases, it is injudicious even dangerous to adhere to the high social principles as such behaviors could inversely do harm to the efficiency.
Before going to further investigation, we have to clarify with the definition about "effectiveness" in political context. Politician's effectiveness mainly represents that he/she need to focus on his/her major responsibility, bring about well being for the public and protect them from attack or potential dangers. With such simple scope clarification, we can turn back to our essential topic about evaluation for relationship between political effectiveness and personality.
To start off, it is undoubted that leaders with high morality and charms are easy to gain the public's support. With high morality and personality of public official, the public are tended to follow with his/her order, thus his/her political goal could be easily gleaned support and accelerated to implement. This why a mass of great dynasties in Chinese history are actually found by great leaders, who maintain the high moral principle. It is out of such characteristics that those great leaders could summon the public and achieve their political goal.
Furthermore, we shouldn't always equate the efficiency with the leader's personal morality. The possession of high moral principle doesn't guarantee a leader to be effective nor can the effectiveness in political context simply attributed to leaders' high principle adherence. Because all of evaluation about efficiency should focus on the major goal which leaders should take charge of and make endeavor to. For example, in the second world war, the allied's great military leaders actually prompted a lot of espionage activities and made a lot of spies' life in jeopardy. From humanitarianism perspective, have they fit for our general standard of morality? Surely no, as none could be put in front of life people. However, to serve for their ultimate goal which save more people out of dominance of fascism, such dishonest or somehow despicable behavior could be sympathized with us.
Last but not least, in some extreme case, to stick to the high moral principle could not grant political leaders with prompt of efficiency, but lead to put their goal in jeopardy. Such cases abound in politics. For example, a politician who know quite a lot of country safety secret, is interviewed by some journalists with suspicious spy identity for the question about what weapon development status look like. Have he/she revealed with the status quo about such topic? Certainly not. In case these information is caught and used by terrorist or enemy countries, the nation and the people would definitely fall into victims. Thus, despite breaching the moral standard, the wise choice for him/her is to keep silent and such silence doesn't break the major political goal but actually match with his/her responsibility.
In summary, despite the advantage of adherence to high morality, the causal relationship between morality and political efficiency could not be established as in fact they are decouple in various cases. Furthermore, if we carefully plumb the definition of "effectiveness" and the successful cases in history, to serve as efficacious leader sometimes means compromise for personal interest and moral principle. Thus, while the great leader with high morality is actually admirable, those who sacrifice their frames to fulfill their greater political goal are also good leader according to the definition of effectiveness.

This essay topic by other users: