Essay topics: The following appeared in a health newsletter.
"A ten-year nationwide study of the effectiveness of wearing a helmet while bicycling indicates that ten years ago, approximately 35 percent of all bicyclists reported wearing helmets, whereas today that number is nearly 80 percent. Another study, however, suggests that during the same ten-year period, the number of bicycle-related accidents has increased 200 percent. These results demonstrate that bicyclists feel safer because they are wearing helmets, and they take more risks as a result. Thus, to reduce the number of serious injuries from bicycle accidents, the government should concentrate more on educating people about bicycle safety and less on encouraging or requiring bicyclists to wear helmets."
Write a response in which you examine the stated and/or unstated assumptions of the argument. Be sure to explain how the argument depends on these assumptions and what the implications are for the argument if the assumptions prove unwarranted.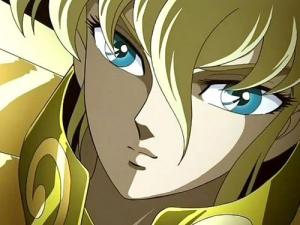 In this passage, the author recommends more education of bicycle safety, discourages bicyclists to wear helmets and predicts that such approach will lead to a decline of number of injuries involved with bicycle accidents. Somehow reasonable though such recommendation appears at first glance, the author's reasoning about this argument is unconvincing due to several unsubstantiated assumptions which, if prove unwarranted, will seriously challenge the author's conclusion.
To start off, the author's reasoning heavily relies on the assumption that all studies mentioned above reflects true coincidence between increasing number of helmet wearing and more severe status of bicycle accidents nowadays. Based on this assumption, the author therefore put forwards his/her further ratiocination. However, such assumption is potentially problematic because responders in studies might not tell the truth for the sake of masking their misdemeanour of forgetting wearing helmet. Nor do we know the today's accidental rate of bicycle out of all accidents, as only the increasing rate compared ten years ago has been represented. If it turns out that responders told lie during the interview, or the proportion of today's bicycle accident is even smaller than ten years ago, the author's overestimation about the severity of bicycle accident status is unconvincing.
Furthermore, by stating that bicyclists take more risks with helmets, the author concludes that bicyclist with wearing helmets should take responsibility of relevant accidents and rules out alternative reasons which could also take charge for the accidents. However, we need to re-examine the assumption that it is bicyclists wearing helmet that mainly trigger the happening of those accidents. It is likely that pedestrian, drivers or other irresponsible people in accidents ignore the traffic rules and contribute to such accidents. It is of equal probability that bicyclists never wear helmet during accidents. If any of these probabilities is true, we are inclined to believe that bicyclists with helmet mainly give rise to the increasing bicycle accidents.
Last but not least, while all of these aforementioned assumptions prove warranted, the author's recommendation is still unnecessary due to the doubtful assumption regarding the efficiency about more education and less helmet wearing. Claiming that those strategy will be effective, the author seems too optimistic. It is unreasonable to assume that people could have a better safety when involving with accidents without wearing helmet. Also, the author hastily comes to a conclusion that education effect could easily surpass protection engendered by helmet, but does not discuss whether pure education could incur sufficient safety sense of bicyclists during the driving. If people will suffer more terrible injure during accident without helmet, or majority of bicyclists disgust boring education and refute to take any education course, the author's idealistic plan would become in vacuum.
In summary, whether we should implement the author's recommendation heavily depends on the validity of these aforementioned assumptions. If these assumptions are invalid, the author's argument would become little more than his/her wishful thinking and therefore we should resort to other solutions to eliminate the number of bicycle accidents.