Essay topics: The following is a memorandum from the business manager of a television station.
"Over the past year, our late-night news program has devoted increased time to national news and less time to weather and local news. During this time period, most of the complaints received from viewers were concerned with our station's coverage of weather and local news. In addition, local businesses that used to advertise during our late-night news program have just canceled their advertising contracts with us. Therefore, in order to attract more viewers to the program and to avoid losing any further advertising revenues, we should restore the time devoted to weather and local news to its former level."
Write a response in which you discuss what specific evidence is needed to evaluate the argument and explain how the evidence would weaken or strengthen the argument.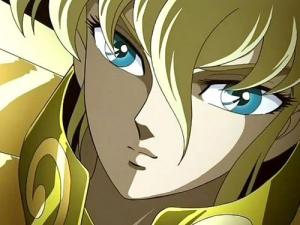 In this passage, the author recommends to restore schedule devoted to weather and local news for avoiding further loss of advertising revenues. To support his/her claim, the author cites complaints from viewers about coverages of weather and local news. Furthermore, he refers to the cancellation of advertising contract from a local business. Quite convincing though such recommendation appears at first glance, a closer scrutiny reveals that this conclusion lacks crucial supports and therefore we should consider more evidence to help evaluate such recommendation.
To start off, we need evidence to verify if specific content of complaints about weather and local news. While it is shown that dissatisfactions seem to raise from declines of weather and local news, no evidence serves to rule out the probability that such complaints are relevant with the bad content provided by local news and weather, rather than their diminishing frequency. Thus, additional evidence gains great significance to determine how those complains look like. If new evidence shows that customers felt agitated about the mediocre quality of local news and weather, it is safe to claim that the plan to recovery the original schedule of local news and weather is groundless and his/her conclusion will be weakened. Otherwise, if new information discloses an opposite situation, his/her conclusion will be strengthened.
Furthermore, we need more evidence to ascertain why local business have cancelled the previous contract. First of all, while the impact of low frequency of local news and weather might be its root cause, a more accurate analysis of local business' financial status could lend great support to the author's statement. If this company is actually in limited budget for advertising and thus can't provide sufficient money to continue, the guess for less weather and local news is in great doubt and his/her conclusion will be rendered much less advisable. Second, we need to know whether their concern about station lies in advertising time or not. If it turns out that they want to just adjust advertisement's schedule time in situation and would further discuss with station for better advertisement time, we are unconvinced of the allege reason about less local news and weather.
Last but not least, despite the presence of all previous evidence, a more accurate evaluation of the author's recommendation requires further information. Specific evidence is needed to decide whether the recovery with local news and weather to previous level could further attract more viewers and avoid any more loss; that is to say, whether just back to the previous schedule could catch up with more viewers and bring about more revenues. If the answer is positive, his/her conclusion will be strengthened. On the contrary, if current audiences are really more finicky than ever before, or advertisement requirements from business have been changed drastically, we are reluctant to believe that the sole recovery to previous status would help. Perhaps, this station needs more investment to analyze the current needs from both audiences and relevant businesses.
In summary, the evidence cited by the author in the argument could not provide sufficiently conclusive information to make his/her conclusion compelling. Thus, we need more evidence to better evaluate such conclusion.

This essay topic by other users: