Essay topics: There is now evidence that the relaxed pace of life in small towns promotes better health and greater longevity than does the hectic pace of life in big cities. Businesses in the small town of Leeville report fewer days of sick leave taken by individual workers than do businesses in the nearby large city of Masonton. Furthermore, Leeville has only one physician for its one thousand residents, but in Masonton the proportion of physicians to residents is five times as high. Finally, the average age of Leeville residents is significantly higher than that of Masonton residents. These findings suggest that the relaxed pace of life in Leeville allows residents to live longer, healthier lives.
Write a response in which you discuss one or more alternative explanations that could rival the proposed explanation and explain how your explanation(s) can plausibly account for the facts presented in the argument.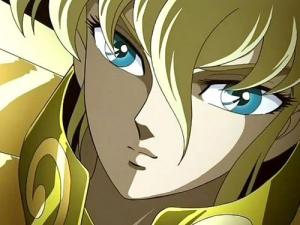 In this passage, we are informed that relaxed pace of life in small towns promote better health and great longevity than that of big cities. Referring to distinction between Leeville and Masonton about business sick leave, physician number and average age, the author ascribes longer and healthier lives in Leeville to relaxed pace of life. Quite reasonable though such explanation appears at first glance, we cannot safely claim that it is the unique one that accounts for the facts presented in the argument. Thus, we need to consider more explanations, which could rival with the one presented in the argument.
To start off, the author attributes less sick leave to Leeville's better health status than Masonton. While less sick happening might be one possible reason for sick leave, the latter could have sprung from other reasons as well. First of all, it is likely that factories in Leeville have more strict management team and even don't allow the employees to apply for leave request. If this is the case, less sick leave request could have little bearing on employee's average health status. Consequently, it could be explained as stemming from the bitterly strict regulation from business. Second, while people's healthy status could reflect in the leave request frequency, the less frequency of sick leave could not be exclusively attributable to their healthy status. Instead, it is of equal probability that the employees in the Leeville are actually quite assiduous and hard-working categories, which drive them to work more and seldom apply for leave even with malaise.
Furthermore, the less physcian percentage in Leeville could lend great support to the author's explanation that less doctor requirement there as their fewer patients number. However, such phenomenon could be considered not only from disease frequency, but also presumably from other explanations as well. One possible reason is that physicians don't like to live in Leeville, as they would like to enjoy more convenient traffic in Masonton. Another explanation might be that the less physicians percentage heavily depends on the total population, and Leevilles really possesses much less population number compared with Masonton. Without additional investigation we can not decide which explanation could finally lead to the ratio of physicians to residents. It is even likely that all of these aforementioned reasons have conspired to it.
Last but not least, while we can admit for a moment that all of above cases are caused out of healthier status and less sick happening in Leeville, it is reckless to claim that the significantly higher average age of Leeville residents attributes to relaxed pace of life. Other reasons could also compete with the one alleged in the argument. While residents in Leeville have longer ages than that of Masonton, majority of elder residents have suffered chronic disease and really live in a bad healthy situation. Their longevity actually represents their pain and suffering, instead of a kind of healthier lives.
In summary, while the relatively less pressure life have exerted great influence on people's longevity and health, in the absence of sufficient information, we can not establish a casual relationship between it and overall health status for different cities. The human being's average healthy status in different cities is such a case that we should consider more explanations which could account for the facts presented in the argument.

This essay topic by other users: