Essay topics: While the Department of Education in the state of Attra suggests that high school students be assigned homework every day, the data from a recent statewide survey of high school math and science teachers give us reason to question the usefulness of daily homework. In the district of Sanlee, 86 percent of the teachers reported assigning homework three to five times a week, whereas in the district of Marlee, less than 25 percent of the teachers reported assigning homework three to five times a week. Yet the students in Marlee earn better grades overall and are less likely to be required to repeat a year of school than are the students in Sanlee. Therefore, we recommend that all teachers in our high schools should assign homework no more than twice a week.
Write a response in which you discuss what questions would need to be answered in order to decide whether the recommendation and the argument on which it is based are reasonable. Be sure to explain how the answers to these questions would help to evaluate the recommendation.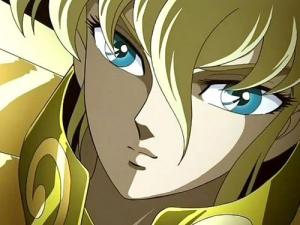 In this passage, the author recommends that all of high schools should adapt to less assignment because of the seemingly superior result of Marlee district. To support his/her claim, the author cites the assignment frequency of both Snalee and Marlee and the reported learning performance. Quite convincinng though such recommendation appears at first glance, there exists several questions regarding his/her lines of reasoning that requires further analysis. Thus, the author's conclusion could end up being pretty convincing or invalid in the end, depending on the answers to the questions.
To start off, the author's reasoning heavily relies on the real assignment payload of two district, a question that is not yet answered. It is likely that Marlee's assignment payload is actually more taxing than that of Sanlee because several factors, besides assignment frequency, could heavily impact the real assignment burden of students. Without additional information for difficulty level of assignment, it is possible that Marlee's homeworks' difficulty level surpass those of Sanlee in spite of much less frequency . Such scenario could seriously challenge the estimate of assignment payload situation and render the author's reasoning much less compelling. On the another hand, any valid proof that both of their assignments have been kept at the same difficult level could strengthen his/her viewpoint.
Granted that Marlee's less homework payload and given the fact that sterling performance on the face, whether Marlee has better student performance and teaching result needs a second look. Behind the author's reasoning lie two critical implications. The first one is that the gauge for student learning performance in those two districts actually stays at the equivalent level. The probability that two districts actually own quite different measurement standard for student performance must be considered and addressed. Yet, if the author could sufficiently demonstrate that no conspicuous distinction exists for evaluation standard for students' learning performance, his/her conclusion will gain more weights.
Furthermore, the second implication is that Marlee's school have degraded their graduation restriction for better school's outgrowth. While we somehow trust school's integrity in Marlee, the probability that the blemished or degraded graduation discipline of Marlee exists could not be excluded in advance. For example, schools in Marlee actually changed the standards of graduation score requirement for the sake of letting more student successfully graduate. If no, it is unlikely to believe that Marlee's teaching quality could guarantee students' better performance and lead to less left-overs number. Otherwise, we are inclined to question whether Marlee's teaching quality is really as described by the better figure of graduation.
Last but not least, while we can acknowledge for a moment that both superior graduation rate and less homework payload reflect the truth between Marlee and Sarlee, it remains to be seen whether such deduction of homework approach could be applied for all of schools in their districts. Other factors, such as students' learning capacity, teaching resource, could potentially affect the final result. If students in other schools have worse learning capacities or other schools are limited for teaching resources, it is doubtful that such application for all of schools could be efficient as expected.
In summary, while less homework assignment seems lead to the better teaching result, this is a conclusion that we can not derive from the information available in the passage. Furthermore, even if such deduction could be helpful based on its result in Marlee, the wide application for all of schools is still built upon implications, which are open to different probabilities. Only after these aforementioned questions are adequately addressed can we efficiently evaluate the author's recommendation and reach a logically sound conclusion.

This essay topic by other users: