Essay topics: Every individual in a society has a responsibility to obey just laws and to disobey and resist unjust laws.
Write a response in which you discuss the extent to which you agree or disagree with the claim. In developing and supporting your position, be sure to address the most compelling reasons and/or examples that could be used to challenge your position.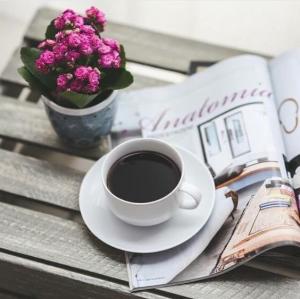 Every human being on this universe has the right to live with preserved dignity and rights as wells as duties that he'll have to maintain the process of life, the issue whether to be responsible to obey just laws and disobey unjust laws or whether he not remains contentious, while each side has its strengths and weaknesses points, I believe that every individual should be in charge of performing the right laws and disapprove the wrong and the unjust ones, for many reasons including the sake and the well-being of his nation, the equal opportunities for every human to maintain a prosperous and a well-organized environment for him and his family as well as a respectful life.
Laws are there for a reason, and any community should respect and obey such laws, but in my opinion when these laws are presented with no justice and with the neglection of the individual's best interest, here it is the people's responsibility to have an opinion about them, to take a stand and to disobey them. For instance, the deterioration of Egyptians situations during the last decade along with the increased prices ,the reduced salaries, constricted laws, decreased work opportunities and the lack of the simplest facilities in many aspects of life had led to their revolution in January 2011, when Egyptian people kept undergoing the unjust laws and the lack of the good life quality, they have decide to be enough with this miserable condition and to protest in the square of freedom at Cairo, they remained their day and night protesting against their government until their previous president Husney Mubark announced the withdrawal from his position as Egypt president, so that they can elect another president with new government that will provide a better life conditions and just laws which they were looking for.
On the other hand, some may argue that the laws should be followed regardless whether they are right or wrong, fair or unjust and it is not the person's responsibility to change or to not follow them, this is for many reasons including that there are people who are already responsible for such things and since it is law, it is always right and should be obeyed, but this point is flawed since it doesn't represent the person's best interest and since it won't give them the freedom to protest for themselves. For example, there has been a huge problem with Iraq's budget during the last years and the government has decided to decrease the salaries of the people in a certain percentage in the year 2016, besides this decision there were some laws regarding increasing fuel prices and also medications prices, Iraqis obeyed these laws because they believed that these laws were for the country's best interests and they should obey their government, as a result of this, the country's situation remained unstable, the decrease in the salaries and the prices increments led to increase crimes of kidnapping and robbery and searching for other methods for money gaining.
In conclusion, I believe that the individuals are responsible for obeying the just laws beside protesting against the unjust laws due to many reasons include the best interest of the nation, the equal opportunities of human beings to have a prosperous uncomplicated living environment and a respectful life so that they can move on and give their best to their community.

This essay topic by other users:
Extensive reading & listening: - reading & listening can help essay writing
GMAT / GRE practice test: