Essay topics: In order to become well-rounded individuals, all college students should be required to take courses in which they read poetry, novels, mythology, and other types of imaginative literature.
Write a response in which you discuss the extent to which you agree or disagree with the recommendation and explain your reasoning for the position you take. In developing and supporting your position, describe specific circumstances in which adopting the recommendation would or would not be advantageous and explain how these examples shape your position.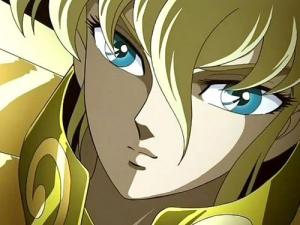 The author of this issue task seems to have little hesitation before establishing a connection between the imaginative literature and the comprehensive development of students. Instead, the attribute of the imaginative literature, to think things freely, could definitely emancipate students from the burden of the stale framework and contributes to their well-around development. However, before assigning it as a compulsory course, we have to consider thoroughfully certain circumstances, which the literature could be advantageous or disadvantageous.
First of all, unlike other scientific course, such as mathematics, physics, etc., which requires scrupulous observation and meticulous ratiocination, the imaginative literature is renowned for its free domain it gives to students. Thus, taking literature as a course could help students untether from the hackneyed frameworks in their major, as these acquaints rules and principles might impede with their innovative thinking. Furthermore, we can even predict that a positive combination between unfettered imagination and scrupulous learning attitude could contribute to students' improvement of their basic learing abilities, which facilitate them to become the exhaustive individuals.
Moreover, literature courses are intended to encourage students' creativity, but it could be jeopardized under some situations, which might go beyond students' capacity and the available teaching resources. First of all, reading novel, poetry is a kind of respite for students out of their onerous courses, and it is because of this that students could really enjoy the beauty behind. However, if a compulsory literature course could become as taxing as their other courses, their enthusiasm about such course will languish. Such negative turnaround could definitely do harm to their potential to cultivate their innovation thinking. Second, it is difficult to enlarge enrollment for literature course, thus one possible approach to make it in school's schedule is by requiring one teacher to take more than one instruction. However, such strategy could lead to teacher's work payload, which might jeopardize their teaching quality and their attention for each student. Therefore, each students could be guaranteed with sufficiently training and their ability of innovation thinking is bound to exacerbate, which lies at the root of their well-around individuals.
Last but not least, while I sympathize with the author's attitudes to students' well-around cultivation, I somehow questions about the validity of such recommendation about whether it could well cover for different fields with various methodologies. Undoubtfully, the literature is beneficial to improve students' ability for imagination. However, not all of fields or majors could enjoy such advantages, as not all of them will share the same methodology boundaries. For example, it is difficult to image a student who requires to learn mathematic with new reasoning process to leavage the imaginative benefit directly. Instead of that, he might be confused about the relationship between such learning and his major, let alone how to apply it in his/her research work.
In summary, the imaginative literature could bring benefit to students for liberating their potential for creativity. However, turning it as a compulsory courses might lead to the undoubtful burden both for students and teachers, which in turn endanger our original goal. Furthermore, considering the diversity of methodologies behind different majors relevant with students, the ultimately expected increasing innovation skills of students is not guaranteed. Thus, it is better to weigh its fortes and weakness based on different circumstance before taking action hastily.

This essay topic by other users: