Essay topics: Do you agree or disagree with the following statement?
Successful people try new things and take risks rather than only doing what they know how to do well.
Use specific reasons and examples to support your answer.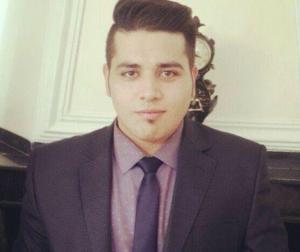 Adventure is one of the fundamental instinct which god has blessed it for the human. Adventure encourage humans to do strange work during their life. Most of the scientists believe that human adventure emotion has the remarkable influence on the human success. These people try to experience everything in an unnatural way. Some people would like to experience new condition and try to do new things and does not attention about the dangerous of that. on the other side, There are some people would not like to take a risk in their life and would prefer to keep the life in a natural case. Although most of the people believe that successful people doing what they know how to do well, however, I strongly disagree with the following statement, successful person does not fear from hazardous situations. In the following essay, I would like to express my opinion with regard to the following topic. I have lots of good reasons for this, but the most important of them as follows:
The first and foremost, successful people do not concentrate on common work, as well as they would not like to repeat regular activity in their real life. They would prefer to take the risk rather than to repeat the routine works. Most of the time, famous and successful people is thrown away by the natural people's community. Following people have hot enthusiastic to achieve their goals. They believe that mistake is the part of the life ,thus they do not fear to make a mistake in their works. As regards, they take risks and repeat it plenty of time to get the efficient result from that way.
In the second place, successful people do not fear to do risky works, Actually, they do not fear from failure and they have enough self-confidence to reach their ultimate goals. Most of the researchers, adventures, scientists and big theorists who have known as successful person has this feature on them. For instance, Thomas Edison who is known as inventor of the electricity is a good sample of successful person. Thomas Edison makes a lot of hazardous works during his experiment. Edison tries to introduce a hidden energy to the world. Thomas does not inform about the dangerous of electricity energy, however, he keeps on their exploration to reach their final goals.
Be summing up, success is the high pleasure which each human would like to approach it. But honestly, most of the people do not have enough capacity to be a successful person in their real-life. This is not related their lack of cleverness or physical ability. This is just related to the each person viewpoint about the natural events. Maybe adventure distinct the successful people from the common one. They are different, not just would like to be that, Actually their opinions is made them different from other people.

This essay topic by other users:
Extensive reading & listening: - reading & listening can help essay writing
Intensive TOEFL reading & listening from TPO: