Essay topics: Do you agree or disagree with the following statement? Workers are more satisfied when they have many different types of tasks to do during the workday than when they do similar tasks all day long. Use specific reasons and examples to support your answer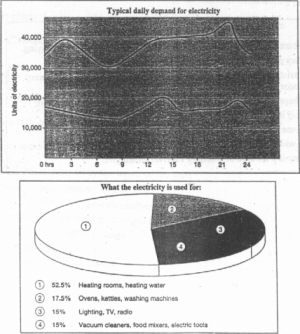 From a general point of view, in today's sophisticated era we observe, in which affording the costs of life is a challenge for most of the society members, it comes as no surprise that owning a good job can play a vital role to fulfill people's demands. However, working under which situations is more favorable for people has been a rather controversial issue among many individuals. There are many who believe that workers like to do various tasks in their daily jobs rather than doing similar duties entire a day. I to contrary, repudiate this idea. In what follows I shall elaborate more on this notion by focusing on two reasons.
The first imperative reason is that by doing same tasks everyday we can become expert in those tasks because of the huge amount of time which we spend on them. It is needless to say that by doing a repetitive activity people will get so skilled on it that they maybe could do it even with closed eyes! As a result, they would be more successful on the field. Take a successful football player like Cristiano Ronaldo as an example, and let's imagine that instead of playing as a forward, he played at the same time in a defensive position and in a attacking position. Never could he score such a huge number of goals every season and won the European Golden Ball prize which is given to the top scorer player in the Europe.
Another notable reason which deserves some words here is that doing similar daily duties needs less concentration and leads to getting less stressed out. It goes without saying that our mind get less involved with activities which we do regularly everyday such as eating, walking, brushing teeth, etc. Doing our daily job tasks can goes with the same story only if we do routine and invariable duties in our professions. For further illustration, a recent yet well-regarded study conducted at University of Gothenburg can be pointed out. The researchers found out that 85% of people who have jobs with unchangeable duties are already sure about what they want to do every day without any mind tension and stress; these people benefit from more relaxed and pleasant lives. This provides additional corroboration for the idea that people with various job tasks experience more stressful lives.
To sum everything up, we can logically reach this conclusion that doing identical tasks in a workday is more satisfactory since we can become more expert in our duties and get less stressed. Thus, it is highly recommended that people avoid from trying multiple tasks in their jobs.

This essay topic by other users: