Essay topics: Do you agree or disagree with the following statement? Compared with people who live in urban areas, those who live in rural areas can take better care of their families.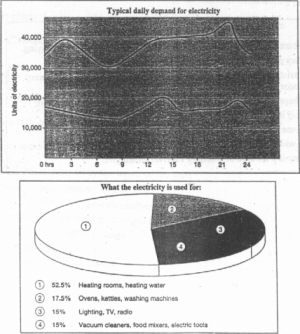 From a general point of view, in today's sophisticated era we observe, in which the mental and physical health of people has a great impact on society, it comes as no surprise that paying enough attention to our family members in particular, and their health can be quite vital. However, which living condition causes better efficacy in this case has been a rather controversial issue among many individuals. There are many who believe that living in rural areas provides a better situation for taking care of family members. I, to contrary, repudiate this idea. In what follows, I shall elaborate more on this notion by focusing on 2 reasons.
The first imperative reason is that urban areas in comparison to rural areas contain a high level of facilities and public resources by which people can take better care of their family members. Governments always allocate a huge budget to equipping cities with the best amenities such as shopping centers, hospitals, schools, cinemas, amusement parks, etc. On the other hand, scarcely do rustic areas encompass such complete facilities. Take an urban family as an example, and let's imagine that the father of the family wants to make his children happy with an exciting entertainment on the upcoming weekend. He has a plethora of choices to do so. For instance, going to an amusement park, watching a football match at a stadium, enjoying live music at a concert hall, and a lot of other viable and exciting stuff. While in countryside areas probably none of these activities could be experienced by a rural family.
Another remarkable reason which deserves some words here is that in urban areas parents are highly educated and knowledgeable that helps them to manage a better tutelage of children. They completely perceive the importance of family and due to a notable educational background, they are familiar with appropriate manners of taking care of their family members. For further illustration, a recent yet well-regarded study, conducted at University of Gothenburg, can be pointed out. The researchers found out that 80% of European college-couples living in big towns, before pregnancy and childbearing process, have a complete plan for their children's future from birth to adulthood. This provides additional corroboration for the idea that if parents possess high educational career, as they have in urban areas, they will provide a lot of better caring plans for their children.
To sum everything up, by considering all the aforementioned reasons, we can logically reach this conclusion that people who live in urban areas can take better care of their families than those who live in rural areas since cities have better facilities and public resources and parents living in cities are highly educated and knowledgeable. Thus, it can be safely predicted that children raised up in urban areas will be more appreciated to their parents in future because of having providing a convenient life for them in their childhood.