Essay topics: Colleges and universities should require their students to spend at least one semester studying in a foreign country.
Write a response in which you discuss your views on the policy and explain your reasoning for the position you take. In developing and supporting your position, you should consider the possible consequences of implementing the policy and explain how these consequences shape your position.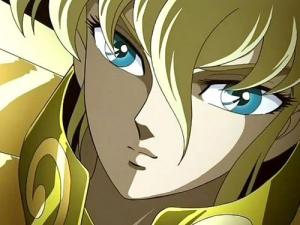 Studying in a foreign country at least a semester is an appealing and realistic recommendation for university student. Whether we should enact it as a mandatory option for all of them depends on how students consider such opportunity. Will they exclusively focus on their own study or would they be willing to assume a cultural ambassador role for their own country?
To start off, if we want to expand students' both academic and non-academic experience, we should encourage them to undertake this chance to learn aboard, but should not force it as a compulsory one. Not all of students are well suited to study aboard. Assimilating into a foreign country requires a comprehensive understanding of the target culture. It is unlikely to archive without proficient language skill sets. However, acquiring a proficient language to have little difficulty with communicating, both academically and in daily life, is a really time-consuming process. Thus, it make such option exclusively available for those adroit with target language. For example, while a English major students with fluent language would enjoy a learning chance in a English-speaking country, a Japanese major student with insufficient English skills, who is a Japanese, would feel dejected when forcing to study in a English-speaking country. Actually, he/she could conspicuously get a better study in his/her own country. Therefore, such opportunity could become detrimental rather than helpful for his/her further enhancement in his/her own major.
Furthermore, when it comes to whether to require every student to enjoy such opportunity equally, the issue becomes more complex and needs more thoroughful consideration. Firstly, it is very expensive to live and study in a foreign country. Even if the government could assume such expense, it will be still infeasible to guarantee every student to have such opportunity. More important, student exchange programs are designed for the hope that students from different countries could contribute to a cross cultural communication. Such contribution heavily depends on whether students could have a comprehensive understanding of the most valuable characteristics of their own country and whether they could convey and express in a friendly and explicit way. Moreover, students selected should have a intense passion for various cultures and an appreciation for multiculturalism. Therefore, colleges and universities should adapt a selection method that only guarantees the elite students who could sufficiently epitomize their country to have such chance. As a result, these elite students could reflect their country's culture during communication and play as a cultural bridge between different countries. However, if we indiscriminately provide such chance to every student, their unbalanced and inadequate capacities would jeopardize our initial goal of cultural communication.
While cross cultural communication is beneficial for students' experience, not only does such communication result from exchange program, but it could also be archived by introduction of foreign teachers into students' home country. This approach could have an obvious advantage, especially when students could not afford the expense of learning aboard. Therefore, it might be a better solution for the developing country, which suffers a financial quandary.
In summary, no matter how students perceive such program, they should be asked whether they are willing to do so, as well as whether they are capable of doing so. Moreover, to serve the multicultural communication purpose, we should also guarantee the selected candidates could fully embody their own country. Besides, if other options emerges, which could overshadow the one proposed in the argument in term of financial factors, we should better adapt the former one.

This essay topic by other users: